KD Electronics are a wholesale distributor to the trade based in Cork & Dublin, Ireland. We sell equipment to the TV, AV, Satellite, Audio, CCTV, Gate Automation and Networking Industry. KD Electronics was set up over 25 years ago and have been supporting the trade with competitive prices and first class support.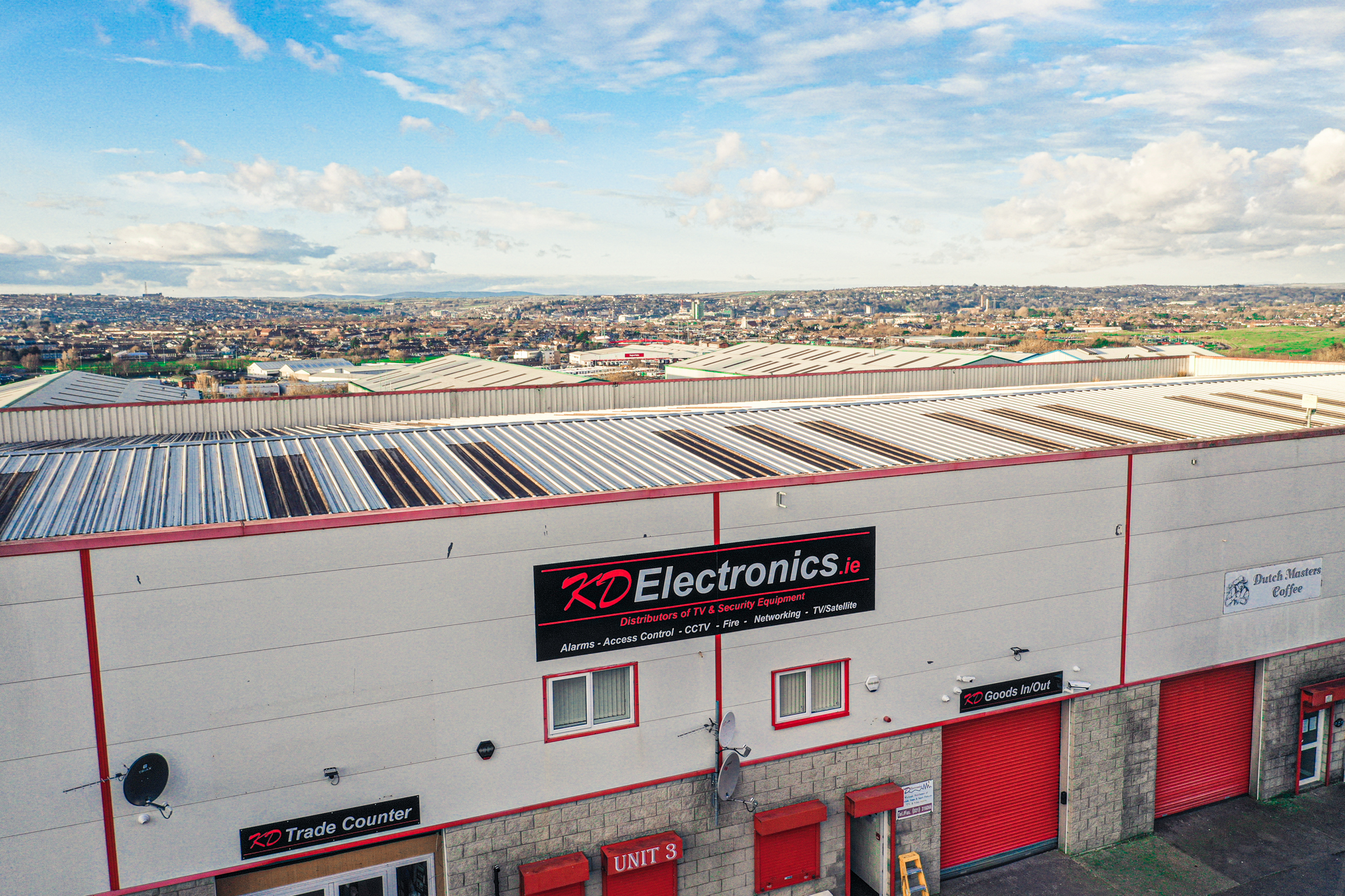 KD Electronics have been working closely with their customers for over 25 years planning IRS Systems, large CCTV projects, Audio Systems and much more to the highest standards. We offer next day delivery if orders are placed by 3 p.m. Credit and cash customers can register on our website and place orders online on www.kdelectronics.ie or on our mobile application on credit or direct debit through multiple payment methods.
We offer the very best trade prices from only top manufacturers such as Dahua Technology, Texecom, DEA Automation, Suprema, Triax, Sanus, TP-Link, Wolsey, Amiko, Risco, etc. We currently sell to system integrators, installers, re-sellers, wholesalers and Retail Outlets. We have built up a fantastic relationship with our suppliers and our existing customers and are keen on expanding our business and help our customers grow theirs.
Sign up online or get in contact with us to set up an account and avail of a first class service with the best products on the market today.
A message from one of our key suppliers:
Glenn Vaughan Managing Director of Triax: 'Triax are very proud to have such a strong relationship with KD Electronics, as I first met the Directors of KD Electronics when they launched their company 30 years ago, and at that time I knew they would be an excellent distribution partner for Wolsey. Our relationship has continued and grown stronger since the acquisition of Wolsey by Triax, that has seen continuous development of new products to support the technology change our industry has experienced over the last decade.'