Thursday 7th April 2022
KD Electronics are delighted to offer two training dates with our partner TRIAX:

• Tuesday, April 5th – KD Electronics, Dublin
• Thursday, April 7th – KD Electronics, Cork

The training will cover two modules: Module 1 will cover everything about the new TRIAX Cast solutions for hotels and module 2 will cover their New Fibre Range.

This training will take place in both branches Cork and Dublin. It is perfect for installers and installation companies looking to learn about TRIAX latest product range and looking for new business opportunities.

To register you can email us: sales@kdelectronics.ie specifying the date and location you'd like to attend. Or you can give us a call: 0214316066 (Cork), 01 6855572 (Dublin)

Note that the spaces are limited

Module 1: TRIAX Cast solution for hotels
The best entertainment hotels can give their guests is the entertainment they bring from home

With today's explosion in demand for streaming services, a straightforward, professional casting solution is an essential amenity for any hotel. TRIAX Cast enables guests to cast content from the streaming services they use at home.
New business opportunities provided by TRIAX Cast enable system integrators and installers to offer a complete hospitality solution, by combining TRIAX's integrated platform of connected services including guest information, entertainment, and gigabit networking and WiFi.


Guest privacy is assured, with every session unique to the guest, their room, and their device, and terminated at checkout.

Easy set up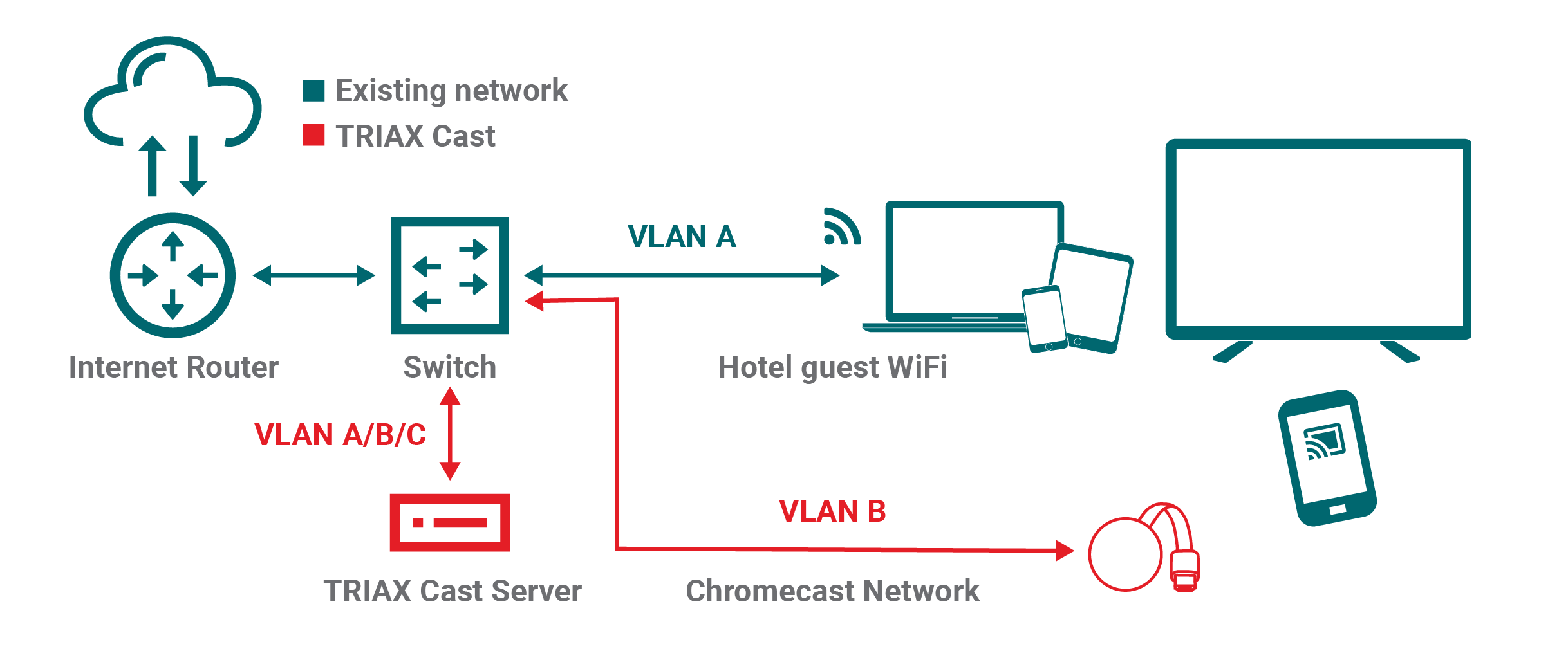 The secure way to entertain guests with their own content

Benefits for your customers:

Improve guest loyalty with up-to-date technology
Dependable solution based on Google Chromecast
Cost-effective in-room entertainment offer
Compatible with any TV
Easy system management and monitoring
Avoid theft and tampering with TRIAX CastLock
Discover The TRIAX EoC family:

1. EoC Controller: The EoC backbone sends Data & TV signals around the hotel.
2. NEW! EoC MediaConverter Separates IPTV service sand DVB TV signals, competitively priced.
3. EoC WiFi End Point: Fast, reliable guestWi-Fi to every cornerof the hotel, and DVB.
Module 2: Triax New Fibre Range