Wednesday 17th November 2021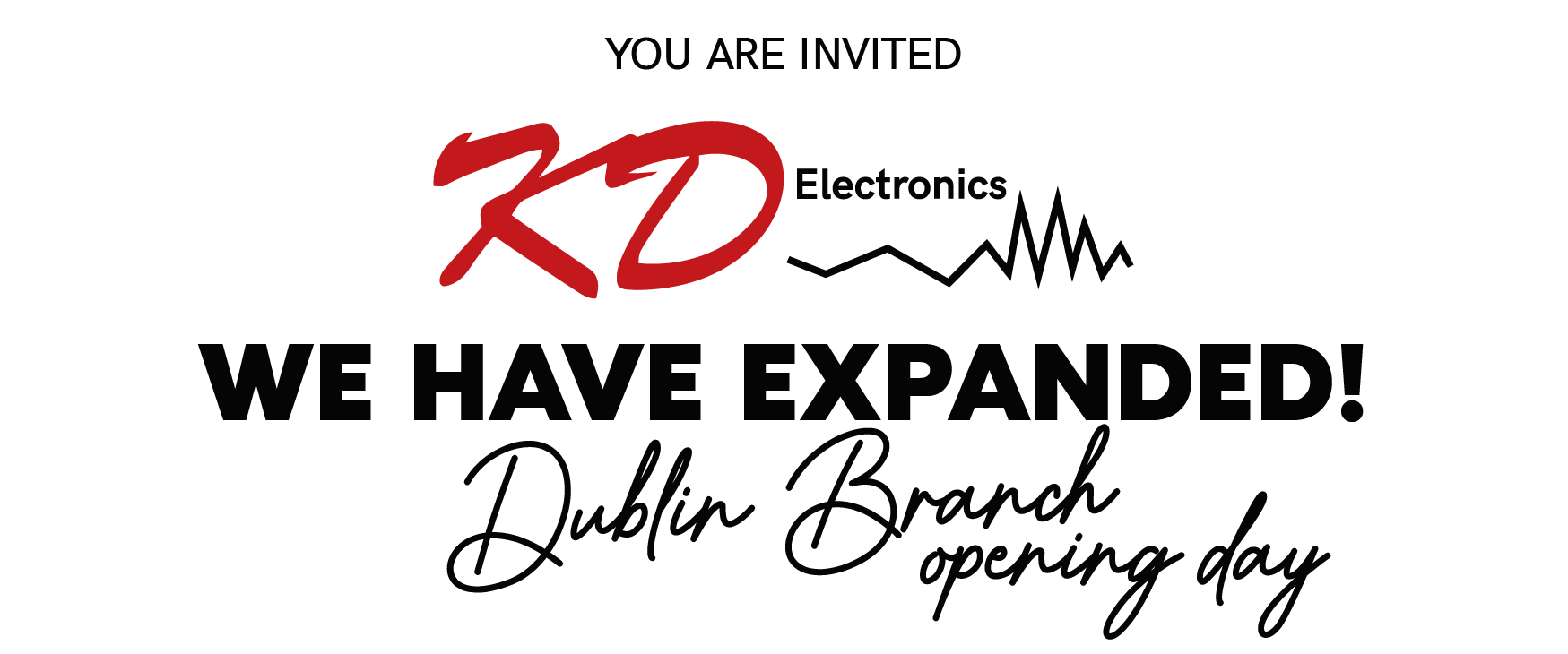 KD Electronics are delighted to announce the opening of our New branch located in Dublin!

Our range of products will conveniently be stocked in our new Dublin warehouse in a great easy to access location.
We will be opening on
Wednesday December 1st from 10am-4pm
! Come visit us in our newest location at
19 Naas Road Business Park, Dublin 12, D12 TK88.
On that day you will have the opportunity to meet two of our key partners!


FREE TO ATTEND

Please drop in to say hello and we will have refreshments on the day along with some goodies for our visitors!

You can contact us by phone 01 6855572 or by e-mail salesdublin@kdelectronics.ie

• Grand Opening + Showcase.
• Wednesday, 1st of December 2021.
• 10:00 a.m. - 4:00 p.m.
• 19 Naas Road Business Park, Naas Road Dublin 12, D12 TK88.
• Win a TiOC 2.0
• Completely Free.
• Refreshments & snacks provided.