I-Pro Panasonic
Friday 13th May 2022
KD Electronics are pleased to announce a new partnership with i-Pro, formerly Panasonic i-PRO Sensing Solutions. KD are the sole Premium Distributor of i–Pro CCTV in Ireland, offering an extensive and ever-growing portfolio of AI enabled NDAA compliant CCTV hardware & software.
i-Pro is a global leader of advanced sensing technologies in the fields of Intelligent Surveillance, Public Safety, and Industrial/Medical Imaging. Established in 2019, i-PRO was built on a legacy of over 60 years of innovation with Panasonic.
i-Pro are headquartered in Amsterdam, Netherlands with the logistics hub conveniently located in Rotterdam to enable short delivery times and consistent availability.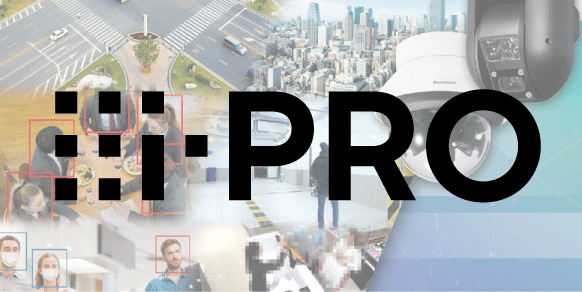 With i-PRO, you're free to choose solutions from a full range of video surveillance products and systems in both analogue and IP.
KD Electronics will be stocking a wide range of CCTV systems and different camera types, from IP and analogue cameras in box, bullet or dome versions, to PTZ types. As well as stand-alone analogue and IP recorders (DVR/NVR), encoders and coaxial converters – all for an easy migration from an analogue system or infrastructure to IP. In fact, with software that can manage whole systems (analogue and IP) easily, smooth transition from the analogue era to the latest IP cameras has never been easier.
i-PRO Announces Secured Leadtimes
Recently i-PRO EMEA President – Gerard Figols announced that their supply chain is fully stocked and are not suffering from shortages:
"i-PRO is proud to announce that our company is not suffering from product availability issues or component shortages. i-PRO has secured enough chipsets and semiconductors to be able to assembly our products and deliver them to our customers."
Awareness of social responsibilities.
Since April 2022, I-Pro implemented a new environmental policy. In order to improve environmental performance through their business activities, I-Pro will continue to improve their environmental management system and fulfill their corporate social responsibility.
Launch Days at KD Electronics
KD will be hosting an i-PRO launch day in both the Cork and Dublin branches in the near future.
"The Panasonic i-PRO brand name is well established and respected across the security industry in Ireland. Having such a strong brand offers our customer's a wide range of products to suit any applications."
"Myself and the KD team are looking forward to working closely with Nick Honess and the i-PRO network." - Director Sean Kennedy at KD Electronics
About the partnership, Nick Honess, Channel Sales Manager at i-PRO EMEA, UK & Ireland commented:
"I'm excited and enthused about the partnership between KD Electronics and i-PRO. KD Electronics provides the local market coverage and technical expertise that will help grow i-PRO in the Irish market. We're thrilled to be partnering with a young, vibrant and rapidly growing channel partner such as KD Electronics. Like i-PRO they are on a steep upward growth trend and share our core values of flexibility, innovation and integrity. Most importantly the KD Leadership team see immense value in the i-PRO offering which will allow them to fill a key gap in their portfolio and enable them to reach new and lucrative markets in their region."