NETCELERO I-SPI
The i-spi by Netcelero transforms any internet connection, even just a standard 4G SIM, into a secure communications path from on-site cameras or NVR to any ARC! No firewall rules need to be changed. No router modifications. Just plug and play, and carry on with your day!
How It Works
The i-spi is unlike traditional connectivity options like roaming sims or private APNs. It is a truly agnostic system. Plug the i-spi on-site CPE into the local network where the cameras or NVR are located. The i-spi CPE will then tunnel back to our servers and via these tunnels we provide OpenVPN connectivity and a public IPv4 address with four port forwards. Client and ARC can communicate with the on-site cameras and NVRs without any modification to on-site firewalls or routers.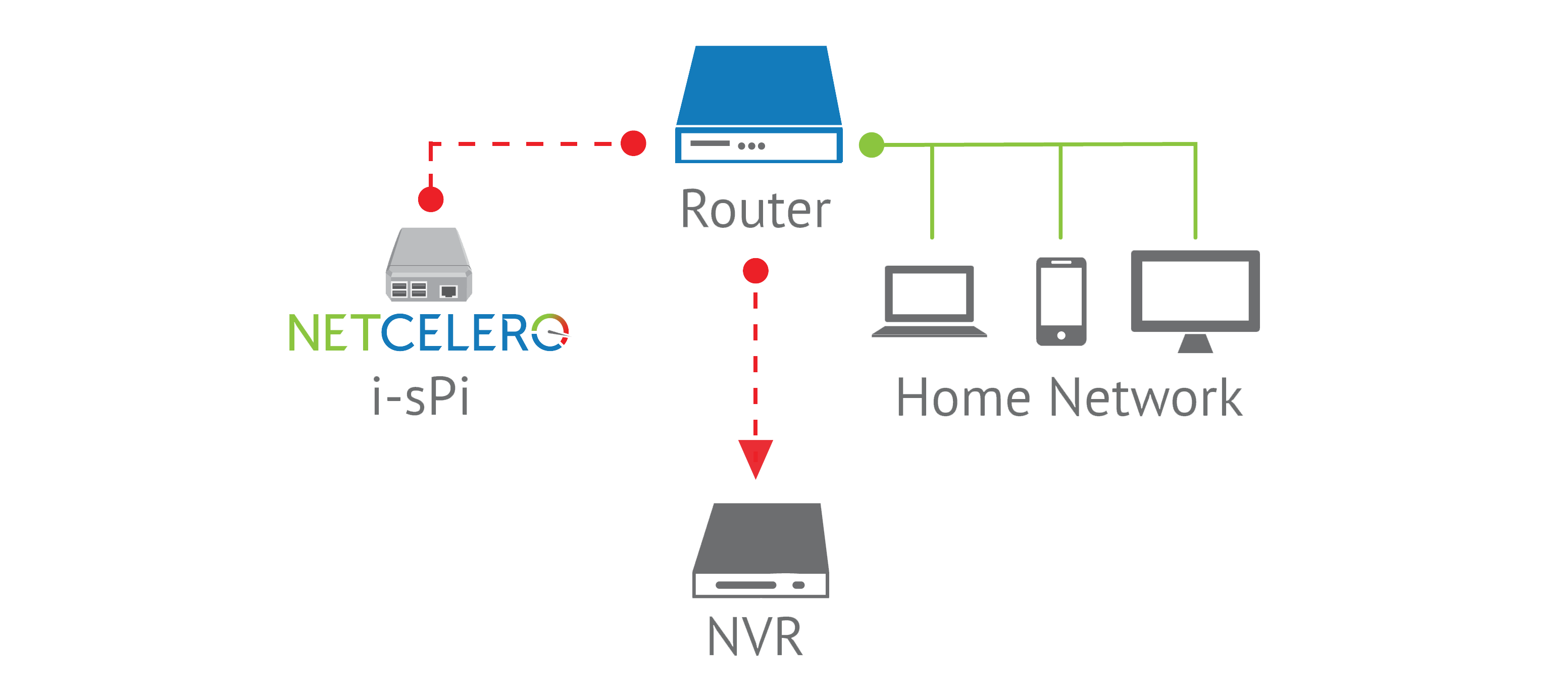 Features
- Fully Integrated Static IP Address for Security Cameras
- Prevent Cyber Attacks with the i-spi
- Save Valuable Time & Money



Benefits

CCTV System Integrators
• Simple, straightforward connectivity to an ARC on any connection – fast!
• Reduce time to fix with powerful remote access.
• Transform any internet connection – even any SIM from any 4G network - into a reliable communications path to an ARC.
• Freedom to continue using any P2P App without worrying about data caps.
• No firewall rules need to be changed, no router modifications – just plug and play, and carry on with your day!
• Port forwards are in your control not someone else's.
ARCs (alarm receiving centre)
• Rapidly diagnose root cause if no alarms are being received.
• Onboard customers immediately on any connection - no more delays due to connectivity.
• Simplify connectivity to complex corporate networks.
• Global servers for low latency connections
Delivery: Next day delivery is available with DPD, GLS and other couriers. The current cut off time for next day delivery is 1:00pm for DPD and 3:00pm for other couriers.

Returns: KD Electronics will happily refund or exchange any item as long as it is returned in perfect condition suitable for resale or tested by us and found to be faulty. Any goods returned under terms of the guarantee or for repair must be suitably packed and with the nature of the fault and the full name and address of the customer clearly indicated.
All our Trade customers can return any products at our expense by filling out this form.