NETCELERO I-SPI
The i-spi by Netcelero transforms any internet connection, even just a standard 4G SIM, into a secure communications path from on-site cameras or NVR to any ARC! No firewall rules need to be changed. No router odifications. Just plug and play, and carry on withyour day!
How It Works
The i-spi is unlike traditional connectivity options like roaming sims or private APNs. It is a truly agnostic system. Plug the i-spi on-site CPE into the local network where the cameras or NVR are located. The i-spi CPE will then tunnel back to our servers and via these tunnels we provide OpenVPN connectivity and a public IPv4 address with four port forwards. Client and ARC can communicate with the on-site cameras and NVRs without any modification to on-site firewalls or routers.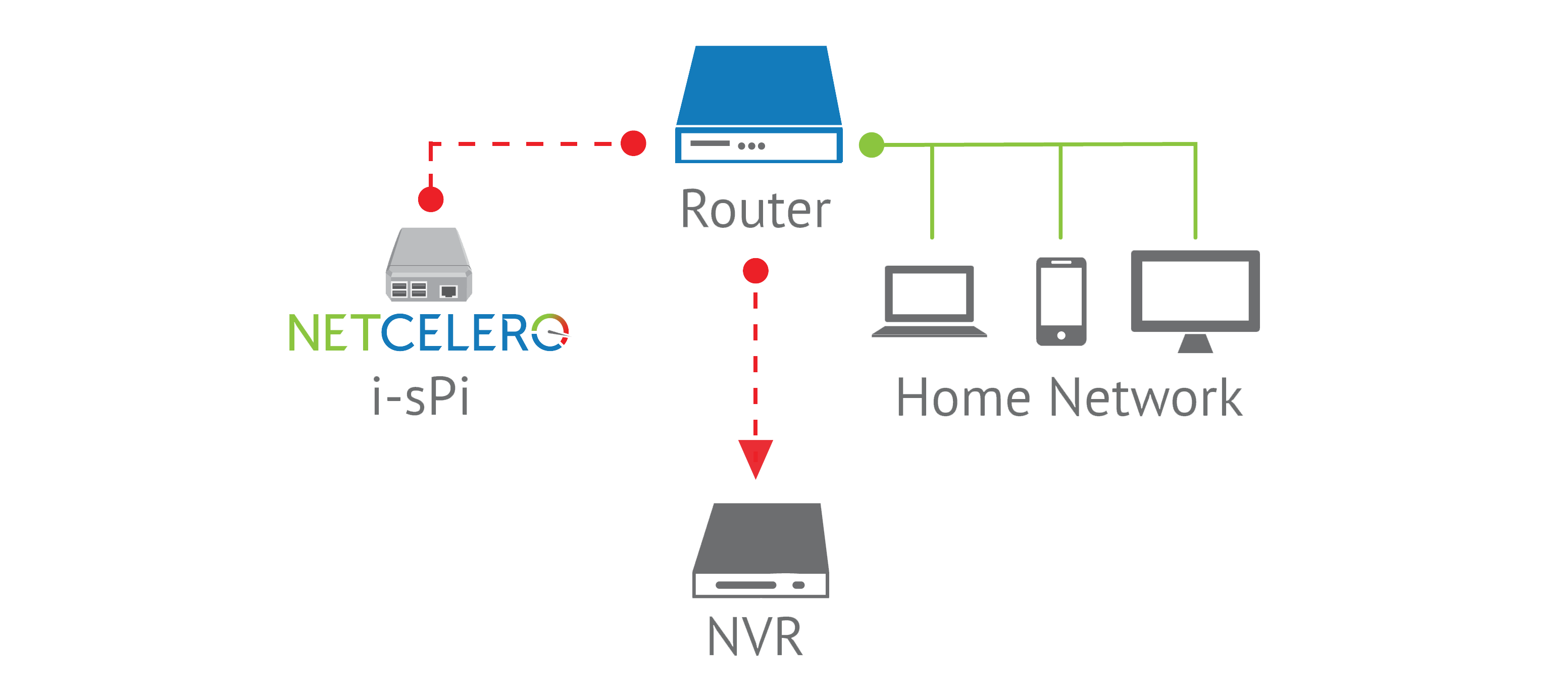 Features
- Fully Integrated Static IP Address for Security Cameras
- Prevent Cyber Attacks with the i-spi
- Save Valuable Time & Money



Benefits

CCTV System Integrators
• Simple, straightforward connectivity to an ARC on any connection – fast!
• Reduce time to fix with powerful remote access.
• Transform any internet connection – even any SIM from any 4G network - into a reliable communications path to an ARC.
• Freedom to continue using any P2P App without worrying about data caps.
• No firewall rules need to be changed, no router modifications – just plug and play, and carry on with your day!
• Port forwards are in your control not someone else's.
ARCs (alarm receiving centre)
• Rapidly diagnose root cause if no alarms are being received.
• Onboard customers immediately on any connection - no more delays due to connectivity.
• Simplify connectivity to complex corporate networks.
• Global servers for low latency connections